Mirror Worlds
Intro
What are mirror worlds?
A "Mirror World" is "a representation of the real world in digital form. It attempts to map real-world structures in a geographically accurate way and offer a utilitarian software model of real human environments and their workings." In other words, Mirror worlds involve creating a virtual representation of the physical world, similar to Virtual Worlds, however - Mirror Worlds may augment the virtual experience by overlaying information and integrating it into the virtual environment (ie. Augmented Reality, Pokemon GO). Mirror Worlds can also be somewhat fictitious (based in reality), while Virtual Worlds attempt to mimic reality completely.
NASA engineers pioneered this concept in the 1960s. They kept a duplicate of every machine they sent into space in the lab. This way they could troubleshoot a malfunctioning component while its counterpart was thousands of miles away. These twins evolved into Computer Simulations, or digital twins.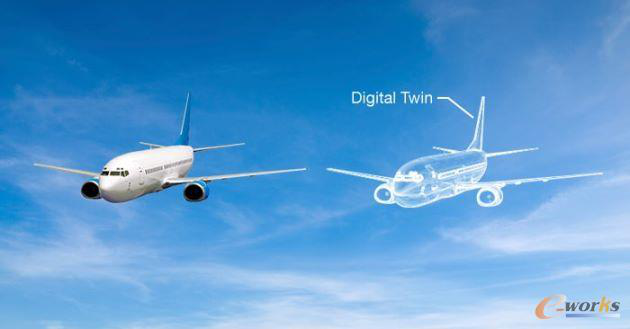 Today, digital twins have become dynamic digital simulations of the engine and every other working component. These full-size, 3D digital twins are more than a spreadsheet. They are embodied with volume, size, and texture; and act like an avatar within a Virtual Worlds. These avatars are able to encounter any issues that would be faced in simulation, as opposed to costing companies millions of dollars in development and testing.
---
Development
Development in three waves
The development of Mirror World technologies is often talked about as coming in three waves. These three waves are:
The Web - This platform digitized information, subjecting knowledge to the power of algorithms - dominated by Google.
Social Media - This platform runs and is primarily used on mobile phones. It digitized people and subjected human behavior and relationships to the power of algorithms - dominated by Facebook.
IOT/Mirror World?? - We are now at the dawn of the third platform, which will digitize the rest of the world. On this platform, all things and places will be machine-­readable and subject to the power of algorithms. It is said that whoever dominates this space will become the most powerful company in history.
How did the concept of mirror worlds originate?
The first company to bring David Gelernter's vision to life was Mirror World Technologies. The company is based in connected and initially sold a product inspired by Gelernter's 1992 book. The product was called, "Scopeware" and was released in 2001. The software sought to collect user data into "time-based streams" in order to make it more readily useable between networks and various devices. It put as Gelernter put it, "the universe in a shoebox."
The innovative software did, however, lead to controversy. In 2008, Mirror World Technologies filed a lawsuit against Apple and Microsoft for patent theft of Scopeware. It wasn't until 2015 and 2016 that they were able to settle. Microsoft paid $4.65 million in November 2015 and Apple settled for $25 million in June 2016.
Example of a Mirror World in Pop Culture: The Matrix
The Matrix, released in 1999, is a well-known and prolific sci-fi film that takes place in a future dystopia ruled by deadly robots that have imprisoned humanity in a computer simulation called, "The Matrix". The Matrix simulation is a fully immersive "mirror world" of the world in 1999. Today, technology has advanced to a point where this seemingly unattainable, science fiction simulation is well on the road to actually becoming a reality.
---
Application
What do Mirror World technologies look like today?
In 2020, both hardware and software have advanced to a point where mirror worlds have become exponentially more accurate reflections of the universe…
VR and AR Headsets: Wearable technology has allowed users to experience mirror worlds with great immersion - Audio and Visual.
5G, mobile devices, and sophisticated internet infrastructure: massive data can be collected and distributed faster than ever.
Processing software: IBM's Watson and quantum computing supercomputers can process data faster than ever.
Online Map Applications Street View features allow the user to move through the map virtually, as if the user is actually there. These maps are exact models of the physical world and are to scale. Google's Street View is the most popular application of this feature.
Matter port Technology allows the user to create a digital twin of a given space or area with accuracy.
Digital Museums The Coronavirus outbreak has stuck more than 3 billion people at home, many with nothing essential to do other than eat and sleep. Museums, libraries, and many other cultural institutions have closed, but more than ever, people have time for culture. Thanks to the digitalization of artworks, museums have developed digital visits, and are now strongly advertising them. Some museums provide only photo galleries, like the Guggenheim of New York or the Museu de Arte de São Paulo, while others provide 360° visits, such as the Vatican Museums, the National Gallery of London, and even the world's biggest and most visited museum, the Louvre, in Paris. COVID-19 may actually help the development of mirror worlds in this sense. Indeed, confinement prevents people from physically visiting places, and this is when mirror worlds come in to help people learn about art, history, by virtually bringing them to the neighboring block or to the other end of the world.
Mirror Worlds in Video Games: Anteworld, Outerra – 2012
Anteworld is a mirror world game that recreates Earth on a 1:1 scale. Players can explore the simulation on foot, in vehicles, and through a free roam camera mode. Since 2013, the game has been available via Oculus Rift - creating a VR experience for players. In addition to the recreational game, Outerra has released TitanIM, a military application that harnesses the same software as Anteworld to provide militaries with a space to carryout training simulations, test military operations, and practice tactical strategies all in a digital, harm free space.
---
Advantages/Disadvantages
Advantages There are many advantages, or strengths associated with the use of Mirror Worlds. MW are innately dynamic, compared to the static world wide web, which allows the user to be more interactive with technology. Mirror worlds are important not only for "navigation, education, commerce, business analytics" but can be used any major industry to strengthen it (Roadmap Reading). Mirror Worlds have even begun to be used in military applications such as simulations. (ref. Application) The potential for their use is very wide which contributes to their value. Mirror worlds provide a powerful method of testing plans and simulation (ref Video Games). Overall, Mirror Worlds extend human capabilities for thinking, doing, and sensing.
Disadvantages Mirror worlds unfortunately carry with them many more disadvantages and challenges. The mere existence of Mirror Worlds has the potential to provide incentives to pollute what we have in the real world, since there is already an existing (and seemingly untouchable) version of it. Also, mirror worlds bring with it the challenge of equalizing access across the world not only for this technology, but for the internet in general. Gelernter stated in his book that MW "are democratizing and pluralizing only to the extent that everyone has access to and can annotate them. If that access is restricted, they can easily become instruments of state or corporate control" (Gelernter). Inevitably, issues and concerns regarding privacy, control, and personal information arise. More specifically, there are concerns over taking down various personal data that is used within the MW technology. For instance, a virtual clothes try-on feature must take down multitudes of personal information such as measurements and exact physical details that have the potential to be used maliciously, especially in the event of a data breach. Also, access to simulations may fuel terrorism and similar violent or illegal activities (Designated Survivor). Finally, there is a challenge to develop a set of shared principles, rules, or standards due to the novel nature of this technology that can very easily be misused in wrongful and irresponsible hands.
---
Importance
Limitless Possibilities (ref Application) The scope in which mirror worlds can be used is wide, and the way in which they are used in daily life will only expand as the technology develops.
Revolutionize the use of computers Mirror worlds form a new connection to the world, and moves the community towards human-environment interfaces. As Gelernter says in the closing of his book, mirror worlds "mark a new era in mankind's relationship to the man-made world."
Mirror Worlds in the Metaverse Strong potential for applications in…
Augmented Reality- How is AR used to enhance reality of Mirror Worlds?
Virtual Worlds- How do Mirror Worlds and Virtual Worlds overlap to create virtual environments? How do these virtual environments differ?
Artificial Intelligence- Could AI be used to navigate through Mirror Worlds?
---
Future
What is the path taken by mirror worlds? Are we going towards "the universe in a shoebox", a copy of reality which may become our reality? Will every element of the physical world have a digital twin in the metaverse? Many specialists think this will be the case. The clues for this future come from multiple initiatives: Google Maps and Street View show the beginning of a full scale reproduction of the world, and suggest the possibility to fully visit the other end of the world without leaving the toilet. What is lacking is what Wired journalist Kevin Kelly [*www.wired.com/story/mirrorworld-ar-next-big-tech-platform/ calls] "placeness", the feeling of reality. Pokemon GO, the augmented reality game which boomed a few years ago, hints the progress of this in particular: its design and special effects show that digital objects are becoming more and more realistic. What it also hints is the predicted link between mirror worlds and augmented reality, the latter being an application of the former in the real world.
In fact, some predict the future of mirror worlds will lie at the intersection of all 4 metaverse scenarios. Mirror worlds will be used to enhance reality through Augmented Reality, but also to give users experiences of the past through Life Logging, and new experiences, through incorporation of virtual worlds. "Rather than cutting you off from the world, [mirror worlds] form a new connection to it," writes Keiichi Matsuda. Concrete applications include full virtual experiences of monuments, virtual shopping stores, enhanced vision through Augmented Reality glasses… This future, however, may not be as certain as some believe, and must thus be evaluated carefully. The first reason is that this future was originally scheduled to be right now, in 2020, and though technologies have gone a long way, there is no full scale reproduction of the whole world, or even a major part of it. Furthermore, many future changes have been predicted to entirely change people's lives, and the predictions were proved wrong: one very related example is the VR glasses technology, which was predicted to revolutionize the world, change our relationship to the internet, and turned out to be a nerd game interface. Lastly, the most important reason why the full development of mirror worlds is less likely than expected is that datafying the world would mean an astronomical amount of energy, which is simply not compatible with the environmental agenda. So, to conclude, it's likely that, as many other previously predicted changes, mirror worlds will change our lives not through a major revolution, but through selective and limited changes within our way of life.
---
References
F. Wang, "Back to the Future: Surrogates, Mirror Worlds, and Parallel Universes," in IEEE Intelligent Systems, vol. 26, no. 1, pp. 2-4, Jan.-Feb. 2011.
Gelernter, David Hillel. Mirror Worlds, or, The Day Software Puts the Universe in a Shoebox …: How It Will Happen and What It Will Mean. Oxford University Press, 1992.
Kelly, Kevin. "AR Will Spark the Next Big Tech Platform-Call It Mirrorworld." Wired, Conde Nast, 12 Feb. 2019, www.wired.com/story/mirrorworld-ar-next-big-tech-platform/.
"Metaverse Roadmap: Pathways to the 3D Web." Metaverse Roadmap: Pathways to the 3D Web, www.metaverseroadmap.org/. This citation used to give credit to metaverse roadmap reading distributed in class.
"Mirror Worlds :: Network-1 Technologies, Inc. (NTIP)." Network, www.network-1.com/portfolios/mirror-worlds.
"Mirrorworld: Digitizing the World?" Leonard, Foresight and Innovation by VINCI, 10 Oct. 2019, leonard.vinci.com/en/mirrorworld-digitizing-the-world/.
"Mirrorworlds." Leap Motion Blog, 16 July 2018, blog.leapmotion.com/mirrorworlds/.
(2008) Mirror Worlds: The Universe in a Box?. In: (IN)VISIBLE. Springer, Vienna
"Outerra." Outerra, www.outerra.com/.
Romano, Andrea. "Stuck at Home? These 12 Famous Museums Offer Virtual Tours You Can Take on Your Couch." Travel + Leisure, www.travelandleisure.com/attractions/museums-galleries/museums-with-virtual-tours.
Wilson, Antonia. "10 Of the World's Best Virtual Museum and Art Gallery Tours." The Guardian, Guardian News and Media, 23 Mar. 2020, www.theguardian.com/travel/2020/mar/23/10-of-the-worlds-best-virtual-museum-and-art-gallery-tours.